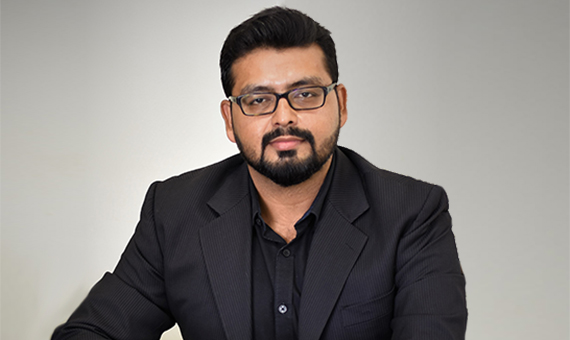 Dr.Neeraj Rohida
Orthodontist
Dr. Neeraj S. Rohida is an Associate Professor in Orthodontics and a Clinical Researcher.
He has to his credit research articles published in American Journal of Orthodontics and World Journal of Orthodontics and is a mentor to PhD students at IIT Bombay.
Dr. Neeraj was nominated for the "Best Orthodontist in Mumbai" at Famdent in 2017.
Since completing his Masters in Orthodontics from the esteemed Government Dental College, Mumbai, in 2009, Dr. Neeraj has been into exclusive Orthodontic practice at Trudentz Multispeciality Dental and Orthodontic Clinic, Chandivali, Powai, Mumbai, India.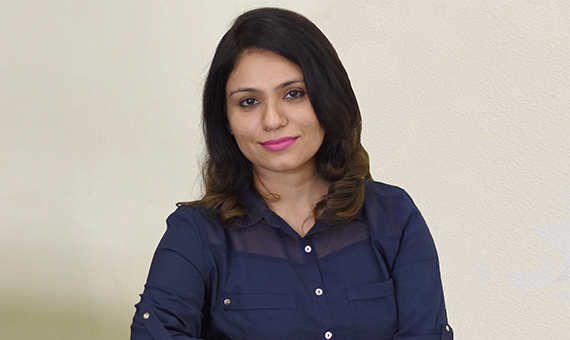 Dr. Diya Rohida
Aesthetic Dentist
Dr. Diya Rohida specializes in Aesthetic and Cosmetic Dentistry. She has keen interest in smile makeovers using Dental laminates and veeners and composite bonding procedures.
After earning her Bachelors in Dentistry in 2009, she has been into exclusive cosmetic dentistry practice at Trudentz Multispeciality Dental and Orthodontic Clinic, Chandivali, Powai, Mumbai, India.
Created for Dentists by Dentists
---
Dentists are not only doctors by qualification but also actual artists at work. For, many patients don't come looking for relief from physical pain alone, they come looking for relief from the imperfect smile that hinders them to freely express happiness.
Yet, not many take the plunge. Why should they? The process is expensive and with no guarantees. You only know how you are looking now, not how you will look after. What if the imperfect becomes more imperfect?
With a vision to resolve this fear of the unknown, DTS, shifts the conversation from "AS -IS" to "TO-BE." From a leap of faith to a scientifically reliable surety.


DTS not only empowers the patients to choose what they want to become, it also helps their expectations be in sync with those of the Dentist. Expectations that have a high probability of being met, the key ingredient in building customer loyalty and trust.

DTS is the perfect and the best Smile Designing Software that is a powerful tool in the hands of every dental practitioner.
To help every dental practitioner in creating digital mock-ups using a simple, reliable and effective tool.
By becoming an exclusive member of the DTS team, you will have access to our four pillars, which covers the entire array of what you will need to elevate you and your practice at every level.
DTS

EDUCATION

DTS

TECHNOLOGY

DTS

MARKETING

DTS

PLANNING CENTER

DTS is a wonderful way to simulate patient treatment strategies that can be shown to the patient. It is a great asset in increasing patient acceptance of treatment and a 'must have tool' for a contemporary dental practice.
Dr. Ali Tunkiwala (Prosthodontist)
Accredited Status by the American Academy of Cosmetic Dentistry (AACD)
Diplomate ICOI
Founder, Impart Education

DTS helps generate realistic Dental treatment simulations using the perfect Dental Simulation Software. I believe DTS has to be an integral part of every dental office. It is quick and easy to use.
DTS by far is the best digital smile design software.
Dr. Amol Thorat (Prosthodontist)
Faculty at DACE Master's Program.

DTS by Drs Diya and Neeraj Rohida is a tool that is easy to learn and simple to use. They have carefully trimmed away the cumbersome (and frankly not very useful) functionalities that bloat other such simulation. The end-result is a software that is laser focused on one goal: improving treatment acceptance...Read more
Dr. Aashutosh Karnik (Periodontist)
M.D.S.
Dr. Anita Karnik (Prosthodontist)
M.D.S.

DTS is an effective way for communicating the treatment objectives with the patients. Being an Orthodontist, helping my patients choose amongst the different types of braces has become a simple task using DTS.
Dr. Rohit Singh Jamwal (Orthodontist)
M.D.S.
Diploma in Orthodontics from Royal College of Surgeons - U.K.